OlympiaCrafts
Regular price
Sale price
$30.00
Unit price
per
Sale
Sold out
Fall Collection: New Beginnings | Fallen Leaves, Apple, & Maple Bourbon | Leaf Molds | Hemp Candles 
"This is the perfect candle for the changing of seasons. Fall represents that we must fall to rise again towards new beginnings. The scent of fallen leaves with apple🍎and maple bourbon🥃reminds you of crunchy colorful leaves dancing to the ground and inspire new adventures yet to come🍂"
Each candle is handmade by us in our small kitchen in New York City. Our candles are made of hemp wax that consists of a combination of natural waxes that include soy, coconut, and safe food-grade paraffin. We chose this wax as it provides a clean burn as well as being biodegradable, natural, renewable, vegan, nontoxic, and skin safe. Additionally, the candles include either 100% cotton wicks and cracking wooden wicks which vary depending on the design of the candle. They are combined with scents made of high-quality fragrances oil which is free of carcinogens, reproductive toxins, and any other potentially hazardous chemicals found in fragrance. The candles come in clear jars to see the designs, topped with a wooden lid, and labels we produce digitally. 
Each candle has a unique and creative mold design placed on top during each of the holidays. Because all of these are handmade, there will be slight imperfections such as: chipped mold edges, discoloration, placement of labels, tiny marks on the jar, placement of molds, etc. 
These only add to the specialty of our hand-crafted candles and do not impact the burn of the candle, only enhance it. We hope this candle finds its way into your beautiful home to embrace you in its beautiful scent. <3
*Proper use of candle:

 

Please continue to trim the wick after each burn to 1/4 of an inch. Do not use more than 4 hours at a time.*
WARNING: Please locate the warning sticker on the bottom of each candle for proper instructions on how to safely uses our candle before each light. It is advised you burn the candle in a well-ventilated area and within eye view at ALL times. Light with safety!
Share
View full details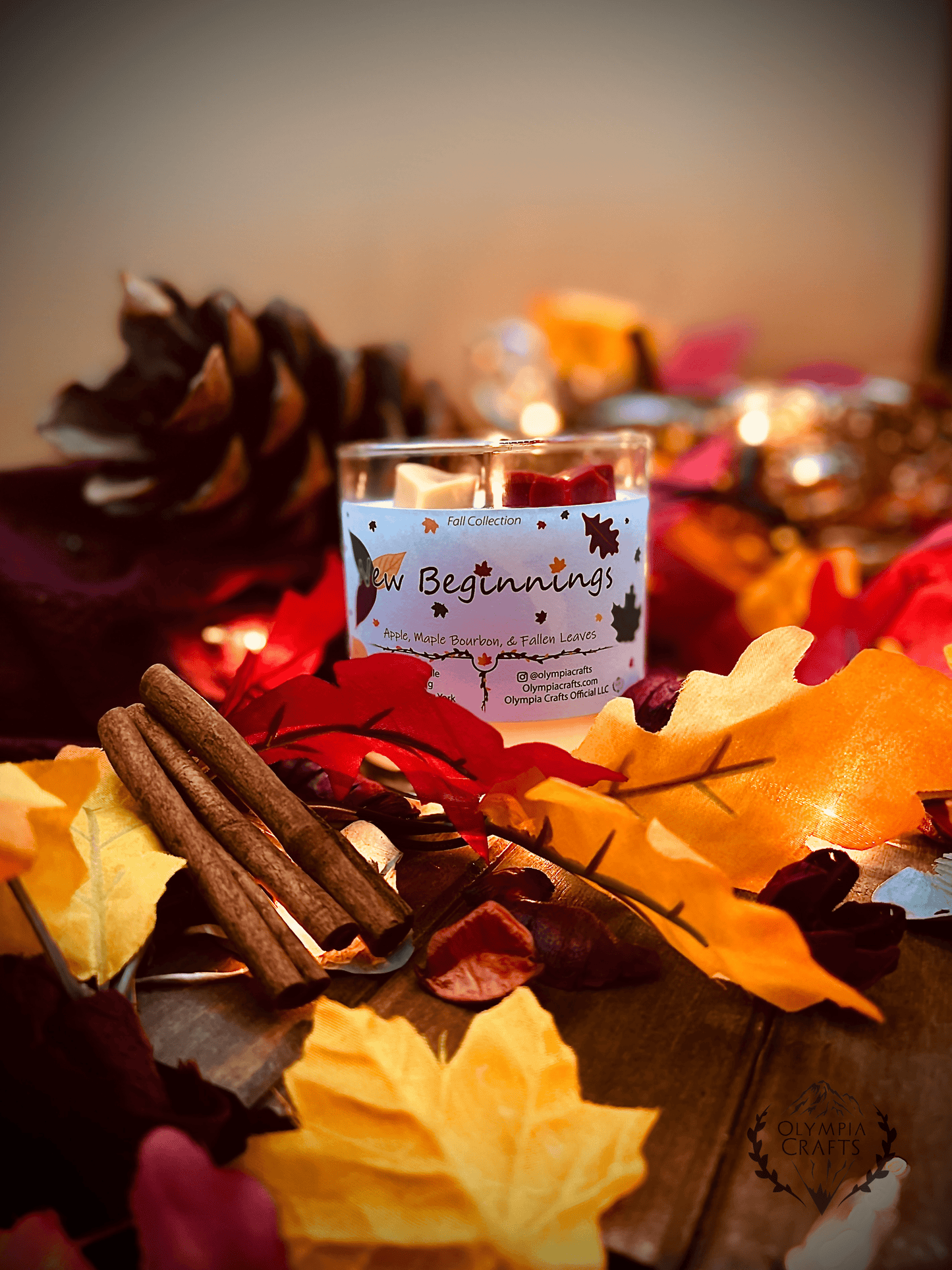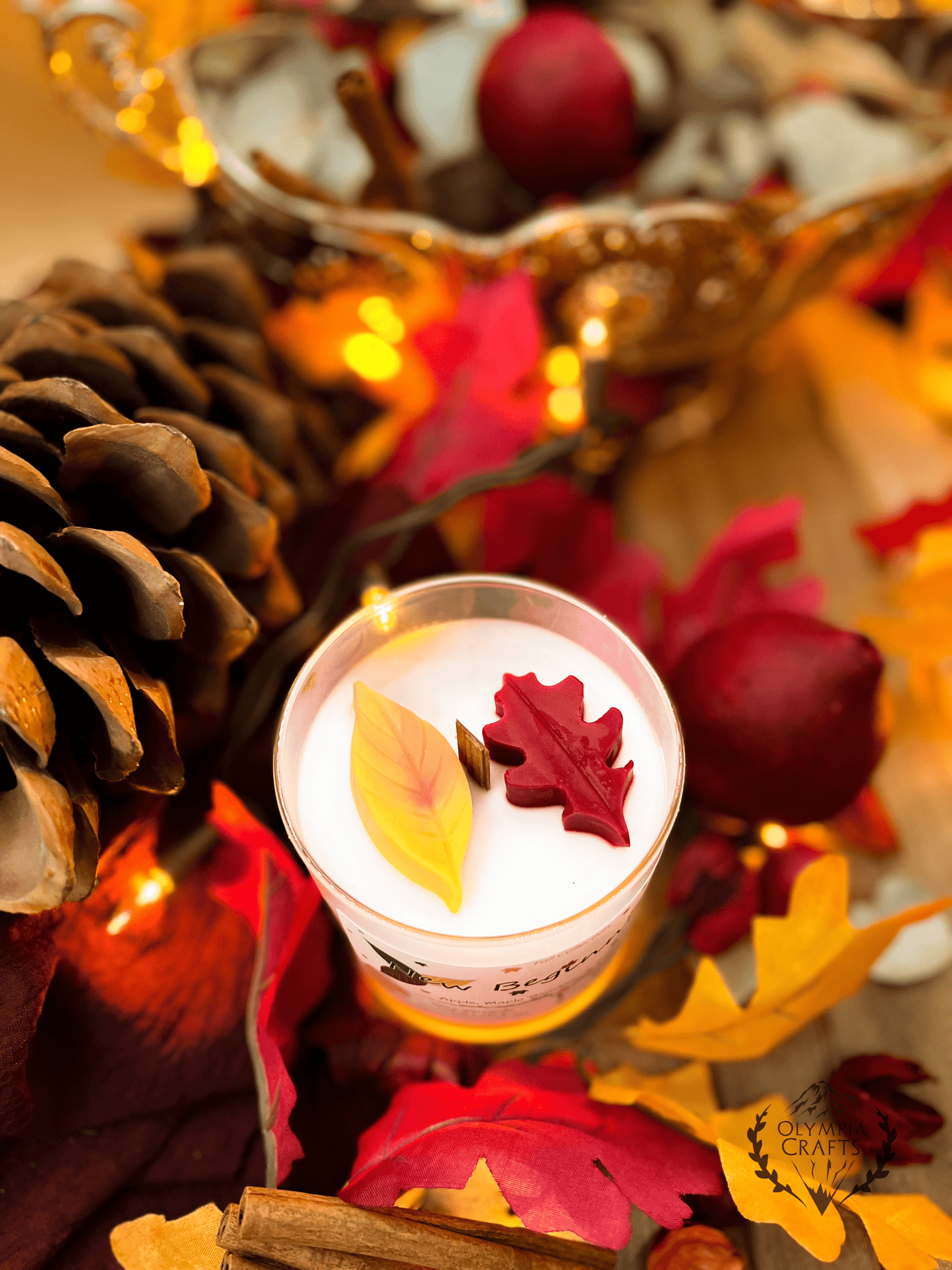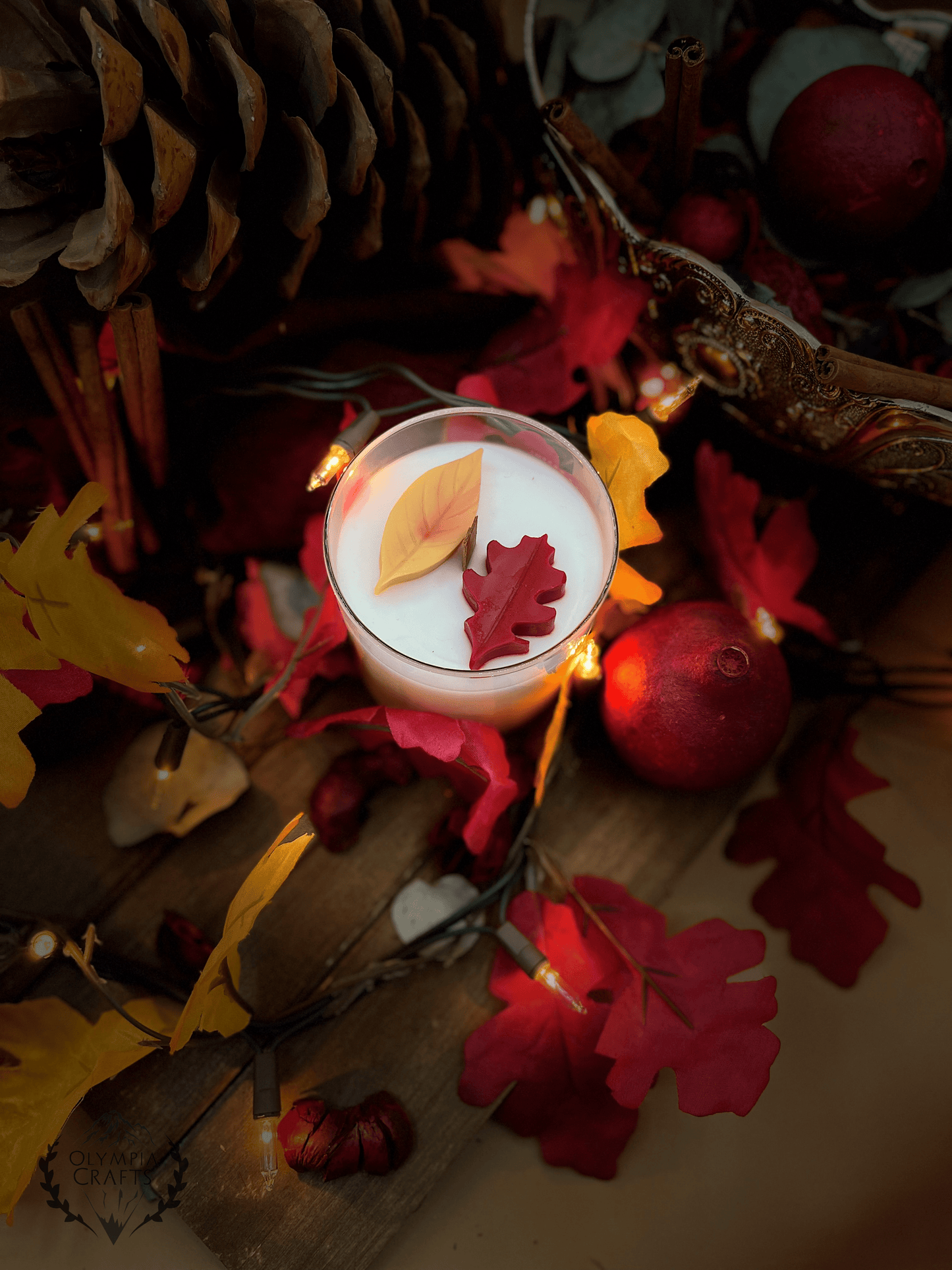 So beautiful
Honestly I think my favorite part of the candle is the sound it makes while it's burning. The sent is sooo relaxing. The whole experience is such a vibe. Also I got free gingerbread melts with my order ☺️ They smell sooo freaking good. I love them! I only have two candles in my room and they're both from olymiacrafts
my favorite candle this year!✨
I found this talented duo at a recent pop up shop in Brooklyn, and I not only bought a gorgeous print, but i purchased two fall candles. they smell so strong but not obnoxious and burn super evenly. i only wish they came in a huge 3 wick size. I'd buy immediately.
:))
Literally one of the best smelling candles I've ever owned and it lasted me so long!! Loved it :)